Pregnancy Yoga
We have been running these popular and successful yoga classes since 2010, receiving great feedback from students
Yoga is one of the best forms of exercise during pregnancy, a gentle, safe means of keeping toned and supple without strain, of keeping aches and pains at bay and energy flowing, of relaxing mind and body, and preparing for the physical demands of childbirth – and motherhood itself. Many of the skills and techniques you will learn in these classes will also become valuable remedies in the post natal period. Classic postures, rhythmical sequences and movements, integrating the flow of the breath at all times have been carefully adapted to the needs of pregnant women.
Class is suitable for ladies from 13/14 weeks all the up to the end of your pregnancy
This class is taught by:
Jenni
Stone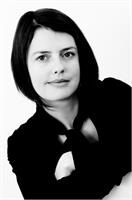 Jenni has been practising for nearly 20 years since she discovered yoga whilst travelling in India. Having experienced for herself the profound benefits that yoga can bring, she decided to train as teacher with the British Wheel of Yoga, completing the teaching diploma in 2007. Jenni also has 15 years experience as a reflexologist.
Her teaching style is intuitive and non-dogmatic, drawing from several different yoga traditions that she has studied over the years, as well as from personal research and ongoing training.
Jenni offers open mixed ability classes with a focus on safe alignment, some flowing sequences and builds gradually to deeper poses so they are accessible to all. Connecting to and working with the breath is a key part of the class as is a deep relaxation at the end. She also a qualified pregnancy yoga teacher with Uma Dinsmore-Tuli and integrates this with her previous training in her pregnancy classes.
She feels London life can be fast and competitive and she likes her classes to be a place to slow down and really notice and honour our bodies, feelings and minds so we can make healthy choices both on and off the mat.
Jenni currently offers private one-to-one classes at Yoga Balance.
Upcoming classes:
Tuesday 22 Jan
7:15 pm - 8:15 pm
with
Jenni
Stone
Tuesday 29 Jan
7:15 pm - 8:15 pm
with
Jenni
Stone
Tuesday 5 Feb
7:15 pm - 8:15 pm
with
Jenni
Stone
Tuesday 12 Feb
7:15 pm - 8:15 pm
with
Jenni
Stone
Tuesday 19 Feb
7:15 pm - 8:15 pm
with
Jenni
Stone
Tuesday 26 Feb
7:15 pm - 8:15 pm
with
Jenni
Stone
Tuesday 5 Mar
7:15 pm - 8:15 pm
with
Jenni
Stone
Tuesday 12 Mar
7:15 pm - 8:15 pm
with
Jenni
Stone
Tuesday 19 Mar
7:15 pm - 8:15 pm
with
Jenni
Stone
Tuesday 26 Mar
7:15 pm - 8:15 pm
with
Jenni
Stone
Tuesday 2 Apr
7:15 pm - 8:15 pm
with
Jenni
Stone
Tuesday 9 Apr
7:15 pm - 8:15 pm
with
Jenni
Stone
Tuesday 16 Apr
7:15 pm - 8:15 pm
with
Jenni
Stone
Tuesday 23 Apr
7:15 pm - 8:15 pm
with
Jenni
Stone
Tuesday 30 Apr
7:15 pm - 8:15 pm
with
Jenni
Stone
Tuesday 7 May
7:15 pm - 8:15 pm
with
Jenni
Stone
Tuesday 14 May
7:15 pm - 8:15 pm
with
Jenni
Stone